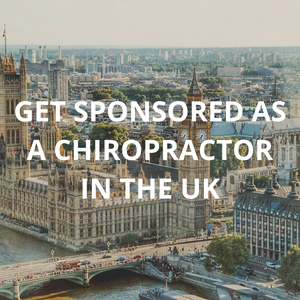 Introductory price ends September 30th
The United Kingdom attracts thousands of international workers each year. It offers fantastic opportunities for employees to thrive. However, securing a job as Chiropractor presents some challenges which can be baffling if you don't know where to start. Chiropractic Jobs Online has teamed up with the UK's largest Chiropractic provider, Halsa to present the process through a simple four part video series.  
Course is suitable for:
Whether you're an employer in the UK looking to employ a foreign Chiropractor or a non-uk citizen looking to practice in the UK as a Chiropractor; this course will guide you through the stages you need to complete to make it happen.  Sponsoring and being sponsored is the responsibility of both employer and candidate. Understanding the expectations on both sides is important in succeeding. This course will give you a 360 view of what is needed to be successfully sponsored. 
Whats included?
This is an online course presented to you in a four stage video series lasting around 40 minutes in total. The video is presented in an interview style hosted by Dan Brown from Chiropractic Jobs Online. Dan interviews Quinton Hohls (General Manager) and Jonathan Light (CFO) who are responsible for sponsoring foreign Chiropractors at the Halsa Care Group in the UK. 
How to access me
Purchase (even if its free) > Create account > navigation menu > free courses > select course > watch and learn!